Part-time Non-credit Certificate Program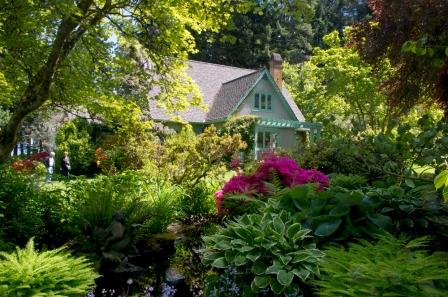 A collaboration between Vancouver Island University and Vancouver Island Master Gardeners Association.
Designed for the experienced home gardener, this is an intensive training program providing up-to-date information on all gardening basics. Through this program you will be able to:
Meet other gardeners in an atmosphere of sharing and exploration
Fill gaps in your gardening knowledge
Provide satisfying solutions to future gardening problems
Know where to find the answers to new challenges
Give back to your community and share your joy of gardening.
Course Delivery
The program consists of 78 hours of classroom training, followed by 65 hours of volunteer service. The classroom training component is delivered in a workshop format (12 sessions). The program will take place in a hybrid delivery model with coursework being available online and in person. 
Program Content
Classroom component covers a full range of gardening topics such as:
Botany and plant identification
Soils
Pruning
Plant diseases, hardiness and protection
Specialized information about specific plant types
Sustainable landscape design
Weed management
Composting
Propagation
Basic entomology and integrated pest management
Volunteer Service component is where students share their gardening knowledge and passion with the community, supported by experienced Master Gardeners.
Start Date
January 2024
Admission Requirements
Experienced home gardener, prepared to share knowledge and enthusiasm with the gardening public.
How to Apply
Email PDTCowichan@viu.ca to be added to our email list! 
To be added to our interest list, please email PDTCowichan@viu.ca 
Call Professional Development and Training Cowichan for more information.
Phone: 250.746.3575
Email: PDTCowichan@viu.ca